Reviews
San Francisco Book Review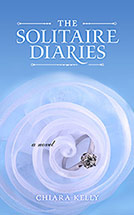 Chiara Kelly's novel The Solitaire Diaries is a fascinating exploration of the lives of the Vitale family. It is a relatively realistic glimpse into the life of a military wife, and while Clint's career in the Marines is an important foundation of the book, the military lifestyle also doesn't overpower other aspects of the story. Kelly does a decent job developing distinct personalities for all of her main characters, and their individual stories weave together to form a cohesive novel that ultimately will draw readers in and keep them interested until the end. It was fun (and absolutely necessary) to experience the story from the points of view of both Cay and Clint, as well as all three of their children. All in all, The Solitaire Diaries was a great character-driven novel with a satisfying conclusion.
Kirkus Review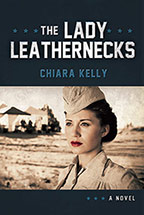 In Kelly's debut novel, four young women bond in the U.S. Marine Corps. In 2001, Allyn Kend, who works at a Starbucks in Manhattan, enlists in the Marines. Her fiancé, Eliot Michaels, is already a lance corporal, and she wonders in what ways the corps will change her. At the Parris Island training installation in South Carolina, she meets fellow recruits, including wealthy Forsythia "Syth" Sangiorgio; Korean-American YeonBi "Bibi" Shim; and devoted Christian Jessica "Jezi" Kellerman. These new recruits, known as "turkey gobblers," endure the break-'em-down, build-'em-up rigors of boot camp, determined to join the few and the proud. They must prove themselves physically and mentally fit as they gain expertise in rescue and rifles, survive on half-rations and learn to stand up for each other…
Indie Reader
The Lady Leathernecks is a surprise – it's not your usual chick lit in any sense of the term. The book's about women who have the guts and grit to serve in the US Marine Corps. The author's first-hand knowledge of life in the Marines is evident throughout this story of a Starbucks barista named Allyn Kend, a Marine Corps newbie, who defies the female military stereotype of the typical tough-as-nails, G.I. Jane-type. Fortunately, Allyn's stubborn as heck, a bit of rebel and engaged to Lance Corporal Eliot Michaels, so she manages to thrive as a Marine.
Palmetto Review
Lady Leathernecks by Chiara Kelly Review #1 ~ Posted on August 7, 2014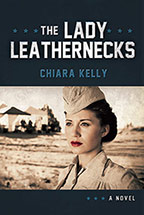 Lady Leathernecks is a debut novel by Chiara Kelly, who served in the United States Marine Corps from 2001 to 2005 as a tactical network security administrator. It is clear the novel owes its creative energy from the author's experiences as a woman serving in the US Marine Corps.
A scene in the early part of the book when a team of recruits undertakes their last grueling test, a long march, provides the basis for the title. As the leader gives the call "Forward March!" the recruits burst out in song…
Lady Leathernecks by Chiara Kelly Review #2 ~ Posted on August 7, 2014
The Lady Leathernecks by Chiara Kelly is an emotion- rending tale of a women's self-discovery and the challenging path that led to it. Allyn Kend normally, a rather shy and unassuming woman works as a barista at a Manhattan coffee shop. Faithfully engaged to her fiancé Lance Corporal Eliot Michaels, her life is good, but she feels something is lacking. Allyn loves Elliot but does not want to become just another military  "wife" she wants more, she wants to serve in the marines like her fiancé and makes  the surprising  and life altering decision to join the U.S. marine corp as well. Allyn's experiences as a boot camp recruit gives readers insight into the life of a female in the toughest branch of the U.S. Military and the rigors of marine boot camp they experience. Allyn's journey to become an accepted marine brought her friends, life lessons, and the realization of her inner strength, which fueled her determination to surviving boot camp and earning the right to be called a U.S. Marine particularly a Lady Leatherneck…